A high school in London will become the country's first completely self-sufficient school by 2021.
The London District Catholic School Board (LDCSB) announced on Wednesday that it is working in conjunction with the Natural Resources Canada, Ameresco and other partners to transform John Paul II Catholic Secondary School (JPII) into a "carbon neutral school".
The $9.7 million project will include 50,000 feet of drilled piping for geothermal heating and cooling system, 2,300 solar panels on carports and the roof providing 804kWDC of power, an electrical energy storage system, and two electric vehicle charging stations. The federal government will be footing the bill for around 50 per cent of that amount and Ameresco, which will design, build, own and operate the project, will provide the remainder of the funding.
Once operational, the school will reduce greenhouse gas emissions and remove approximately 275 tonnes of carbon on an annual basis. The school will continue to use natural gas for science labs and kitchen equipment.
Jacquie Davison, the superintendent of business with the school board, said once the school generates its own energy requirements, she's hopeful the project will show school boards across Canada that a carbon-free school is economically viable.
"We believe it's a future-oriented look at what we could do," she said. "We're also talking to the City of London as to how JPII can be integrated into the disaster/emergency plan. So if there was a disaster and London had no hydro for whatever reason, JPII would still be operating. As a refuge or as a command center, it certainly is something that we need to continue to look at."
Davison said the project will possibly benefit students at JPII, as well.
"We're looking at including our physics department and other groups... in the project. It's just a great way for students who are, frankly, challenging us to make a difference. They are fully engaged in the problem of climate change and they're looking to the adults to provide leadership and making things happen."
Davison said they hope to have the renovations completed in late 2020 and fully commissioned in early 2021.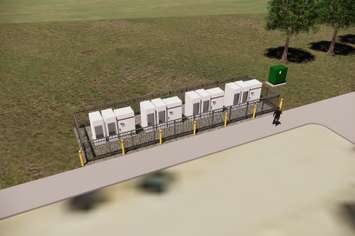 An artist rendering of John Paul II Catholic Secondary School following upgrades that will make it Canada's first carbon neutral school. (Photo courtesy of Mark Adkinson)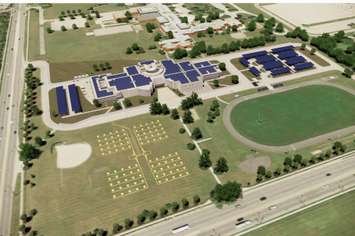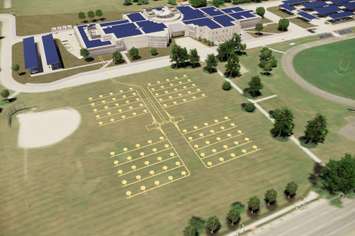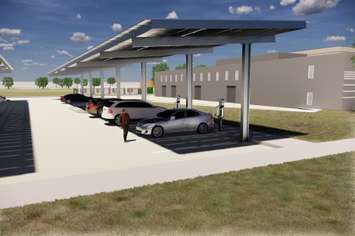 An artist rendering of John Paul II Catholic Secondary School following upgrades that will make it Canada's first carbon neutral school. (Photo courtesy of Mark Adkinson)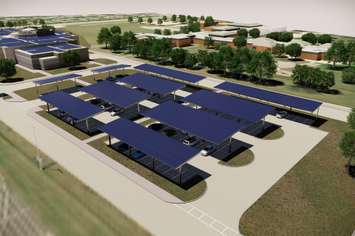 An artist rendering of John Paul II Catholic Secondary School following upgrades that will make it Canada's first carbon neutral school. (Photo courtesy of Mark Adkinson)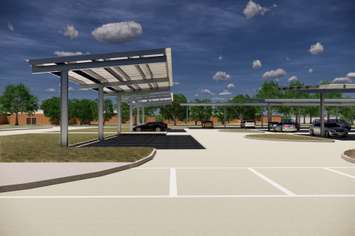 An artist rendering of John Paul II Catholic Secondary School following upgrades that will make it Canada's first carbon neutral school. (Photo courtesy of Mark Adkinson)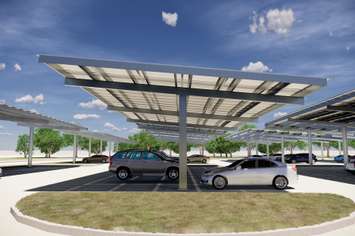 An artist rendering of John Paul II Catholic Secondary School following upgrades that will make it Canada's first carbon neutral school. (Photo courtesy of Mark Adkinson)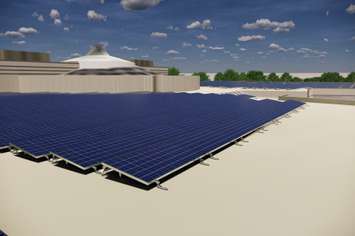 An artist rendering of John Paul II Catholic Secondary School following upgrades that will make it Canada's first carbon neutral school. (Photo courtesy of Mark Adkinson)