Fire officials are investigating after a blaze broke out at the former Hook's Restaurant in London.
Fire crews responded to the area of Wharncliffe Rd. and Southdale Rd. on Tuesday around 5:32pm.
"When they arrived they found a fully involved structure fire with fire through the roof, and immediately went into defensive operations," said Acting Deputy Fire Chief Jack Burt. "A lot of these old buildings like that where they've had addition upon addition [added], it makes it harder to fight the fire."
The roof appeared to have caved in during the fire but Burt said no firefighters were inside at the time, and no one has been injured as a result of the fire.
"On arrival, there were two workers inside who did safely evacuate the building," he said.
Burt said it is unknown what the workers were doing inside the building when the fire began, as Hook's Resturant has been closed for a number of years.
The origin and cause of the fire remain under investigation. A damage estimate has yet to be released.
A total of 11 fire trucks responded to the scene along with around 35 firefighters.
https://twitter.com/BlackburnLondon/status/1001600859128512512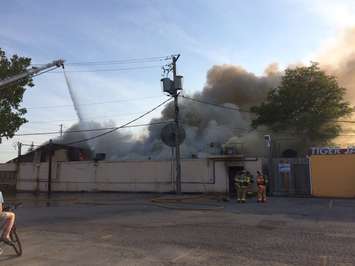 Firefighters respond to a massive blaze at the former Hook's Restaurant at Wharncliffe Rd. and Southdale Rd. in London, May 29, 2018. (Photo by Scott Kitching, BlackburnNews.com)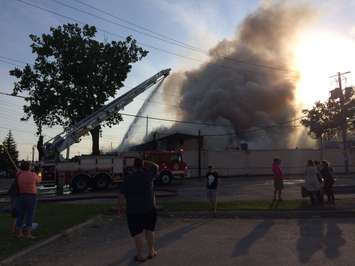 Firefighters respond to a massive blaze at the former Hook's Restaurant at Wharncliffe Rd. and Southdale Rd. in London, May 29, 2018. (Photo by Scott Kitching, BlackburnNews.com)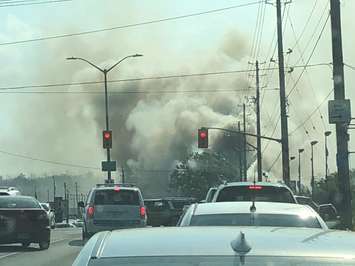 Smoke could be seen billowing from the former Hook's Restaurant in London, May 29, 2018. (Photo courtesy of the London Professional Fire Fighters Association)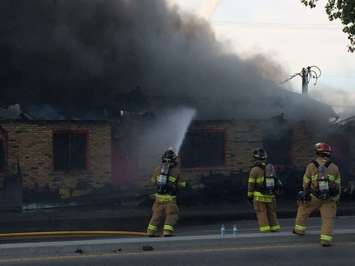 Firefighters respond to a massive blaze at the former Hook's Restaurant at Wharncliffe Rd. and Southdale Rd. in London, May 29, 2018. (Photo by Scott Kitching, BlackburnNews.com)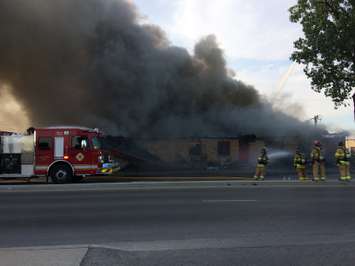 Firefighters respond to a massive blaze at the former Hook's Restaurant at Wharncliffe Rd. and Southdale Rd. in London, May 29, 2018. (Photo by Scott Kitching, BlackburnNews.com)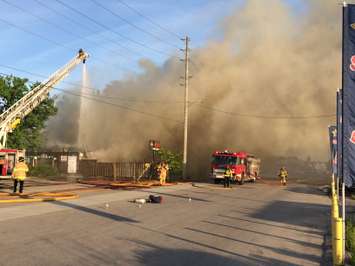 Firefighters respond to a massive blaze at the former Hook's Restaurant at Wharncliffe Rd. and Southdale Rd. in London, May 29, 2018. (Photo by Scott Kitching, BlackburnNews.com)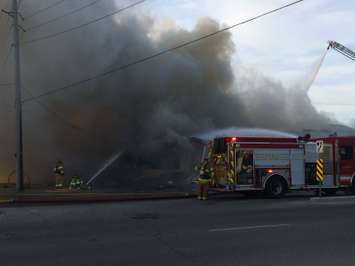 Firefighters respond to a massive blaze at the former Hook's Restaurant at Wharncliffe Rd. and Southdale Rd. in London, May 29, 2018. (Photo by Scott Kitching, BlackburnNews.com)


Firefighters respond to a massive blaze at the former Hook's Restaurant at Wharncliffe Rd. and Southdale Rd. in London, May 29, 2018. (Photo by Scott Kitching, BlackburnNews.com)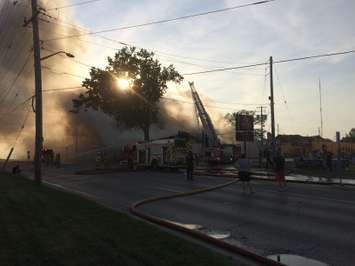 Firefighters respond to a massive blaze at the former Hook's Restaurant at Wharncliffe Rd. and Southdale Rd. in London, May 29, 2018. (Photo by Scott Kitching, BlackburnNews.com)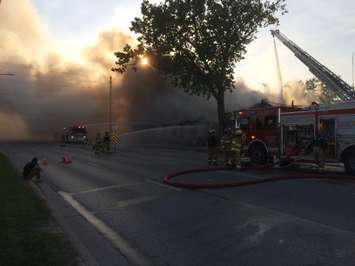 Firefighters respond to a massive blaze at the former Hook's Restaurant at Wharncliffe Rd. and Southdale Rd. in London, May 29, 2018. (Photo by Scott Kitching, BlackburnNews.com)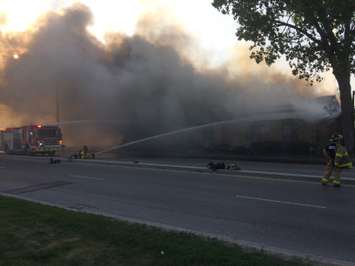 Firefighters respond to a massive blaze at the former Hook's Restaurant at Wharncliffe Rd. and Southdale Rd. in London, May 29, 2018. (Photo by Scott Kitching, BlackburnNews.com)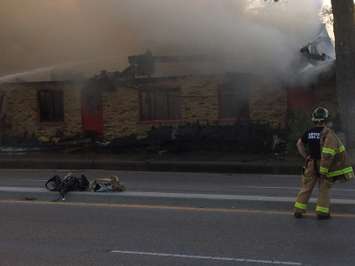 Firefighters respond to a massive blaze at the former Hook's Restaurant at Wharncliffe Rd. and Southdale Rd. in London, May 29, 2018. (Photo by Scott Kitching, BlackburnNews.com)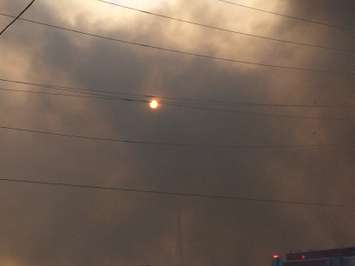 Firefighters respond to a massive blaze at the former Hook's Restaurant at Wharncliffe Rd. and Southdale Rd. in London, May 29, 2018. (Photo by Scott Kitching, BlackburnNews.com)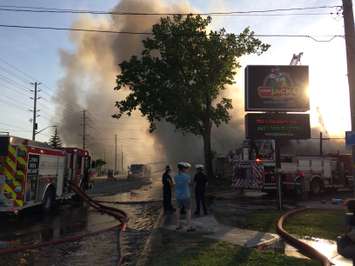 Firefighters respond to a massive blaze at the former Hook's Restaurant at Wharncliffe Rd. and Southdale Rd. in London, May 29, 2018. (Photo by Scott Kitching, BlackburnNews.com)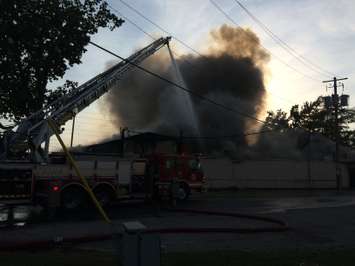 Firefighters respond to a massive blaze at the former Hook's Restaurant at Wharncliffe Rd. and Southdale Rd. in London, May 29, 2018. (Photo by Scott Kitching, BlackburnNews.com)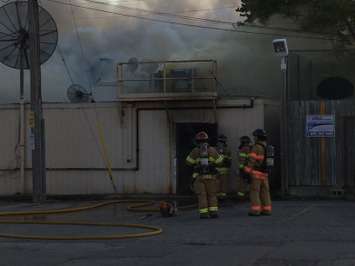 Firefighters respond to a massive blaze at the former Hook's Restaurant at Wharncliffe Rd. and Southdale Rd. in London, May 29, 2018. (Photo by Scott Kitching, BlackburnNews.com)