Houses have been destroyed and several people have been injured after a tornado tore through parts of Ottawa Friday evening.
Environment Canada issued a warning for much of the eastern Ontario region ahead of the tornado that saw high winds level homes and flip vehicles. Around 60 buildings were reportedly affected in the Dunrobin area, a small community in the city of Ottawa which sustained the most serious damage.
Three people were seriously injured as a result of the storm, including one person who has been listed in critical condition. Another seven people suffered less serious injuries.
Power in the area has also been affected with around 167,000 Hydro One customers who were without electricity late Friday evening.
According to Ottawa Mayor Jim Watson, city police, fire services and paramedics were going door-to-door to check-in on residents and to offer transportation to all who need to get to the relief centre.  The West Carleton Secondary School was set up for any affected residents from Dunrobin who required shelter or assistance for the night.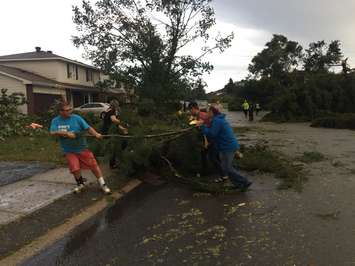 The aftermath of a tornado that touched down in the Ottawa area, September 21, 2018. (Photo courtesy of Heather Badenoch via Twitter)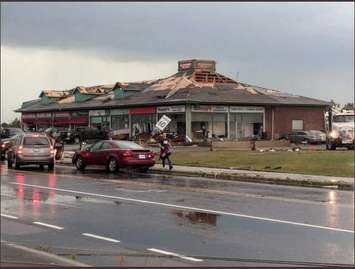 The aftermath of a tornado that touched down in the Ottawa area, September 21, 2018. (Photo courtesy of Joanne Lemmex via Twitter)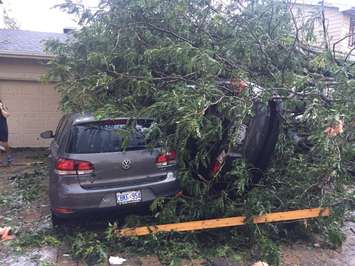 The aftermath of a tornado that touched down in the Ottawa area, September 21, 2018. (Photo courtesy of Heather Badenoch via Twitter)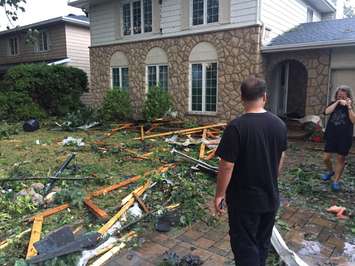 The aftermath of a tornado that touched down in the Ottawa area, September 21, 2018. (Photo courtesy of Heather Badenoch via Twitter)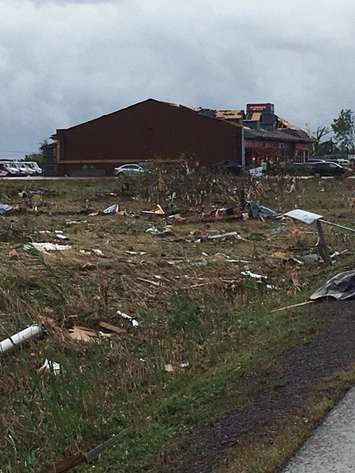 The aftermath of a tornado that touched down in the Ottawa area, September 21, 2018. (Photo courtesy of Lauren @_rawrenn via Twitter)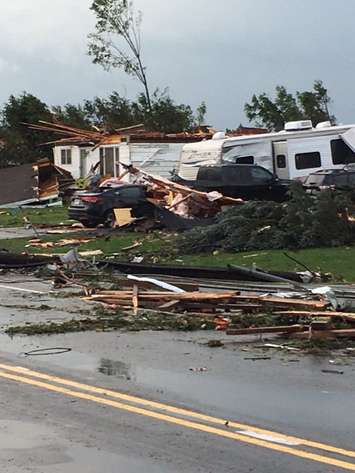 The aftermath of a tornado that touched down in the Ottawa area, September 21, 2018. (Photo courtesy of Lauren @_rawrenn via Twitter)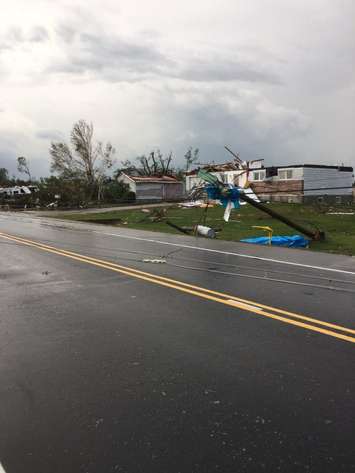 The aftermath of a tornado that touched down in the Ottawa area, September 21, 2018. (Photo courtesy of Lauren @_rawrenn via Twitter)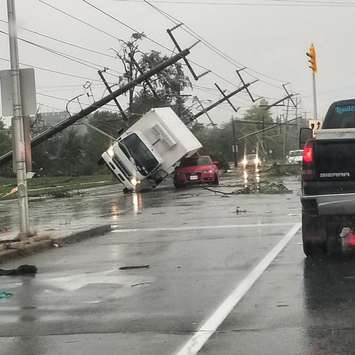 The aftermath of a tornado that touched down in the Ottawa area, September 21, 2018. (Photo courtesy of Edith Lalonde via Twitter)


https://twitter.com/Suttya41/status/1043262024870977537
https://twitter.com/catvetsusan/status/1043315184477990913
https://twitter.com/justanotherwonk/status/1043261090207944704
https://twitter.com/TaschSekerinski/status/1043273831056646144
https://twitter.com/JustinTrudeau/status/1043287921615425539
https://twitter.com/JimWatsonOttawa/status/1043312237321039872