The Dream Lottery is back, albeit with a little retooling due to the COVID-19 pandemic.
The spring edition of the semi-annual sweepstakes in support of the London Health Sciences Centre, Children's Hospital, and St. Joseph's Health Care London launched on Thursday. The kick-off was a little more subdued than in previous years, but still shined a light on one of the two luxury homes up for grabs - a $1.6-million house on Grand Oak Crossing in the city's southwest-end.
The 4,114 square foot two-storey home was built by Reis Design + Build. It offers an open concept kitchen, a master bedroom with a sizable ensuite, walk-in wardrobe and make-up table, a fully integrated smart home automation system, and a built-in playhouse in the basement.
The second home, a Port Stanley beach bungalow valued at $1-million, is 1,660 sq. ft. with two bedrooms, two bathrooms and a double car garage. It comes with $500,000 in cash.
Unlike in previous years, the homes won't be open to the public. The elimination of in-person tours was made out of an abundance of caution due to COVID-19. Instead, those interested in touring the sites can do so online at www.dreamitwinit.ca.
"That is the biggest change this year, that it is totally virtual," said John MacFarlane, president and chief executive of the London Health Sciences Foundation. "Because we have done some really sophisticated workaround videos and photography people will get a really good sense of these amazing two homes and can truly dream about what it would be like to live in one of them.
As always, the grand prize winner of the lottery will have their choice of one of the homes or $1-million cash.
For the first time ever, tickets for the lottery will only be available online or by phone at 519-488-7100.
"People seem to be responding well to that. It's easy, it's simple. But I would encourage people to start buying because early returns are showing that we are selling quickly," added MacFarlane. "I know our community really wants to support our local hospitals and one easy way to do that and get the opportunity to win some amazing prizes is to buy a ticket."
All money raised through the lottery remains in London and is put toward funding the highest priority items within the three hospitals, including state of the art equipment and cutting edge research. Since its launch in 1996, the lottery has raised a net total of nearly $39-million for the hospitals.
The grand prize and 50/50 draws will be made on September 17.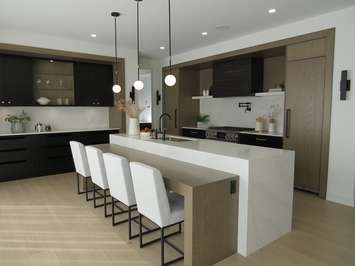 The kitchen at 3536 Grand Oak Crossing. (Photo by Miranda Chant, Blackburn News)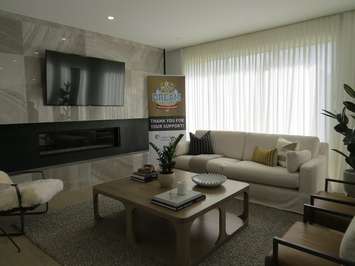 The living room at 3536 Grand Oak Crossing. (Photo by Miranda Chant, Blackburn News)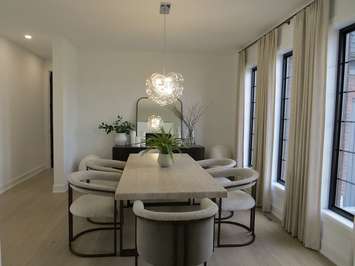 The dinning room at 3536 Grand Oak Crossing. (Photo by Miranda Chant, Blackburn News)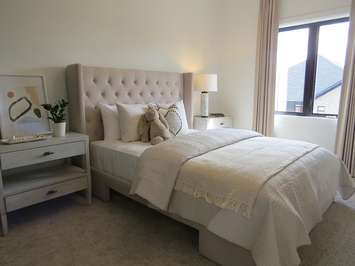 A bedroom at 3536 Grand Oak Crossing. (Photo by Miranda Chant, Blackburn News)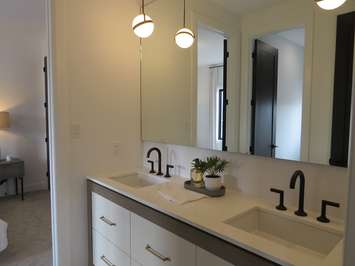 A bathroom between two bedrooms at 3536 Grand Oak Crossing. (Photo by Miranda Chant, Blackburn News)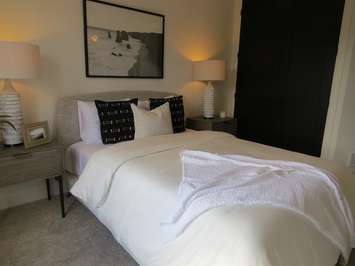 A bedroom at 3536 Grand Oak Crossing. (Photo by Miranda Chant, Blackburn News)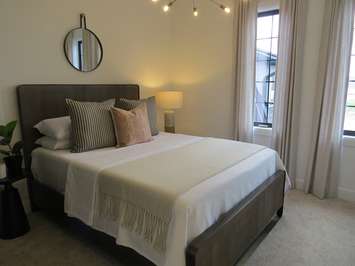 A bedroom at 3536 Grand Oak Crossing. (Photo by Miranda Chant, Blackburn News)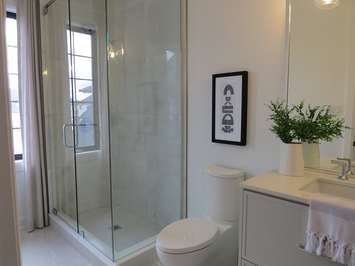 An ensuite bathroom at 3536 Grand Oak Crossing. (Photo by Miranda Chant, Blackburn News)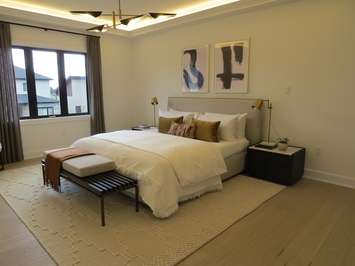 The master bedroom at 3536 Grand Oak Crossing. (Photo by Miranda Chant, Blackburn News)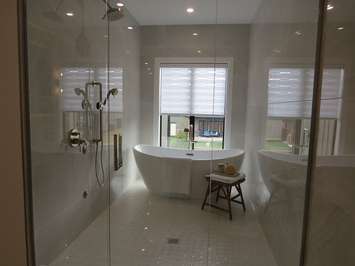 The master bedroom ensuite at 3536 Grand Oak Crossing. (Photo by Miranda Chant, Blackburn News)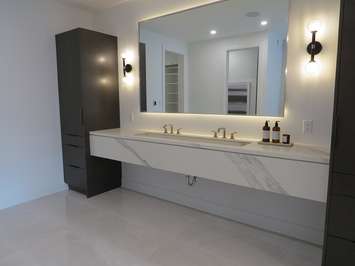 The master bedroom ensuite at 3536 Grand Oak Crossing. (Photo by Miranda Chant, Blackburn News)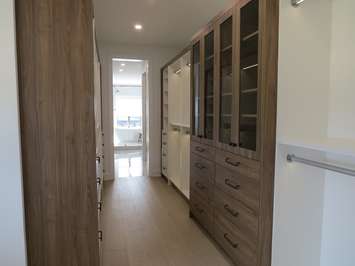 The master bedroom walk-in closet at 3536 Grand Oak Crossing. (Photo by Miranda Chant, Blackburn News)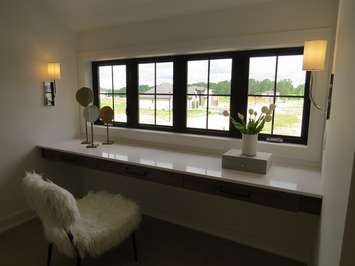 The master bedroom makeup table at 3536 Grand Oak Crossing. (Photo by Miranda Chant, Blackburn News)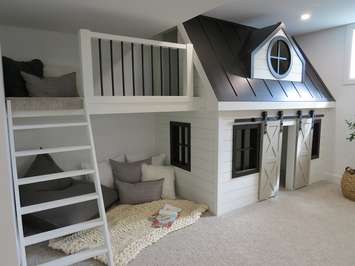 A built in playhouse at 3536 Grand Oak Crossing. (Photo by Miranda Chant, Blackburn News)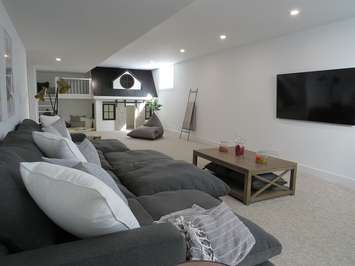 The basement at 3536 Grand Oak Crossing. (Photo by Miranda Chant, Blackburn News)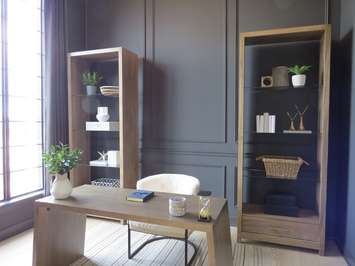 The study/office at 3536 Grand Oak Crossing. (Photo by Miranda Chant, Blackburn News)