London police are searching for five suspects after a man was shot inside a vehicle early Wednesday evening in the city's southwest end.
According to investigators, police responded to an "altercation" at around 6 p.m. in a parking lot on the southeast corner of Wonderland Road South near Teeple Terrace.
During the incident, police say a man sitting inside a red Porsche was shot. Officers were initially told that two to three Black men were seen running away from the area before getting into a dark-coloured sedan, later determined to be a dark blue Acura. The car was last seen driving north through the lot toward Teeple Terrace.
The man was taken to hospital with non-life threatening injuries. As of Thursday morning, he was in good condition, police said.
Late Thursday afternoon, investigators announced that five suspects attended the scene before the shooting. Police say four of them approached the victim's Porsche while the fifth remained inside the Acura.
Police have released images of four suspects and the vehicle involved and are hopeful the public can assist with identifying the men.
The suspects' descriptions can be found below:
1. Male, Black, thin build, wearing a dark blue Puma hooded sweatshirt, dark grey or black sweatpants and white shoes.
2. Male, Caucasian, wearing a black Puma hooded sweatshirt, dark coloured pants and surgical mask.
3. Male, Caucasian, wearing a black hooded sweatshirt and grey sweatpants.
4. An individual wearing a blue and back windbreaker style jacket, black pants, white shoes and wearing a white mask or face covering.
Anyone with information, or those with dash-cams who were travelling near this area around the time of the shooting, are asked to check their footage for possible recordings of the described suspects or suspect vehicle.
The London Police Service asks that anyone with footage containing suspected evidence be turned over to investigators by calling 519-661-5670 or Crime Stoppers at 1-800-222-TIPS (8477).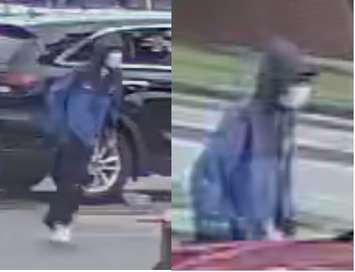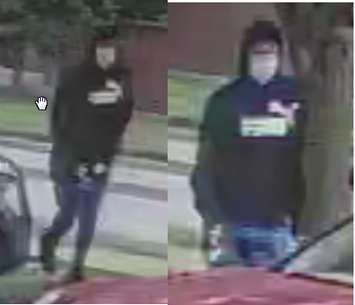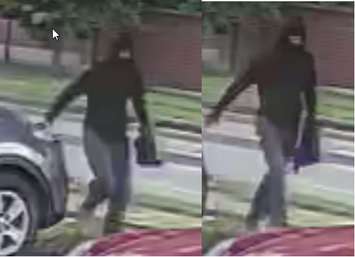 London police are searching for five suspects seen taking off in this vehicle after a man was shot on Wonderland Rd S near Teeple Terr. July 28, 2022. (Photo supplied by the London Police Service.)