The Northern Tornadoes Project (NTP) has confirmed a tornado over Lake Huron in the Port Franks area on Monday.
The team from Western University said the EF0 was captured on film by residents in the Kettle Point and Grand Bend area at around 8 a.m.
It was one of three total tornadoes over water confirmed in southern Ontario on Sunday and Monday.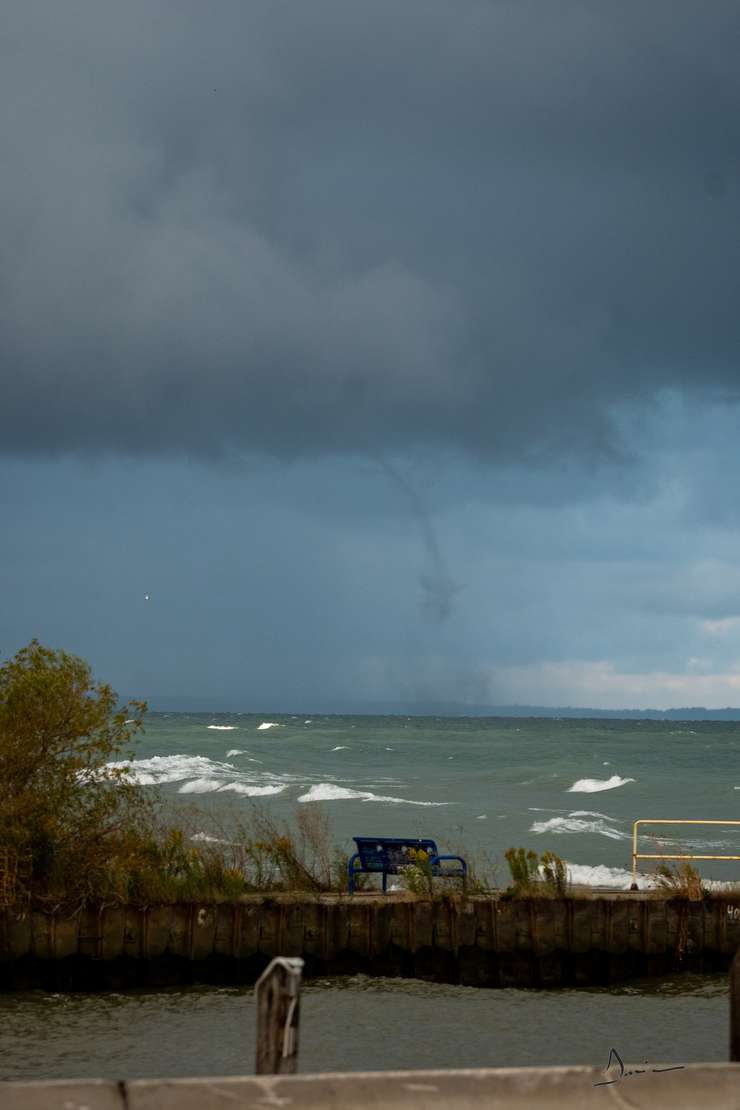 Tornado over Lake Huron Sept 18, 2023. Photo courtesy of @PhotoChaserJ via Twitter.
NTP said there were also tornadoes over Georgian Bay near Christian Island at 12:23 p.m. Sunday and in the Wasaga Beach area at 7:30 a.m. Monday. Both were also assigned an EF0 default rating.
NTP said each of the three waterspouts generated a clear spray vortex with no damage on land reported.